CURVE-ONE TEAM
A family business at your service to create the future of your imaging.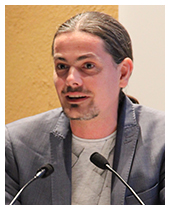 Emmanuel Hugot
Head of R&D optics group – Laboratoire
d'Astrophysique de Marseille
ERC Grantee – CNRS Bronze Medal –
MERAC European prize
Lead of a European H2020 program on
curved sensors optical systems
Sébastien Hugot
CEO at Curve-One
HEC EMBA graduate – Babson College graduate
ENSAM graduate
Composed by a global team of engineer, developers and production integrators, Curve-One group in is team all the competences in sensor production, optical design optimisation.
Able to answer to your industrial problems of imaging, from one pieces for POC to mass production for an industrial project. CURVE-ONE is the answer for imaging your future.
PARTNERS & FINANCING AGENCIES